Venezuela's airport that is the largest one in the country considers accepting Bitcoin for payment tickets but also considers adding Dash and Petro as payment options.
Simon Bolivar International Airport or known as Maiquetia plans to enable the customers to be able to purchase airline tickets using the digital assets Bitcoin and Dash. Local news media reported that Venezuela's airport will jump on the crypto bandwagon by allowing clients to pay for tickets and other airport services in Bitcoin, Dash, and Petro which is a digital currency issued by the Venezuelan government. Freddy Borges who is the director of the airport noted that Sunacrip, the country's watchdog will coordinate the initaitive:
"We will activate a button that is for payment of cryptocurrencies in the airport platforms and commercial activities, in coordination with Sunacrip."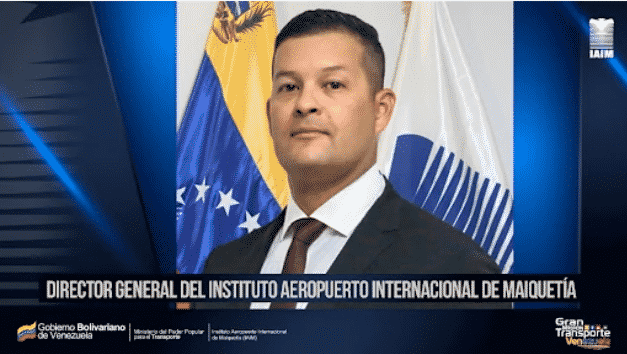 Russian and European tourists were getting into some of the most popular hotspots of Venezuela so Borges opined that after this initiative, the travelers will become able to visit even more parts of the South American nation and will bolster the economy. He thinks that this initaitive will increase the international standards of the Maiquetia Airport:
"Just as Russian passengers arrived in Margarita, they will also come to La Guaira, through Conviasa so we must advance in these new economic and technological systems that can be accessed."
The International Airport is the biggest airport in Venezuela and the main gateway to the country, located northwest of the capital Caracas and handles both domestic and international flights. The country started adopting cryptocurrencies and president Maduro even launched the infamous Petro cryptocurrency. The financial struggles of the nation like poverty and hyperinflation led to teh increasing love for crypto among the locals and it's no wonder why the country is one of the leaders in terms of crypto adoption. Last year, Burger King Venezuela allowed customers from Caracas to settle their bills with cryptos like Litecoin, Ethereum, Bitcoin, Binance, Dash, Tether, and more. A few months later, Pizza Hut enabled clients to pay in BTC, LTC, Dash, ETH, BNB, and more. The offer was available all across Caracas, Maracaibo, Maracay and Barquiisimeto.
Source: Venezuela's Airport To Start Accepting Bitcoin Payments For Tickets